Ponemah cannot load this Experiment. There was a problem parsing the protocol from the experiment
Symptom
Upon loading an Ponemah v6.x Experiment, the following error message is displayed: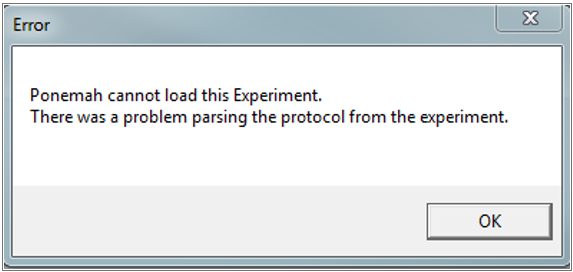 This error can occur when attempting to open in Ponemah 6.x Glucose datasets that have been acquired and calibrated having different Windows settings for the decimal mark. 
For instance, if the decimal mark was set to a period when the calibration was done and now when attempting to open the dataset on a different computer the Windows setting for the decimal mark is a comma, the error below will occur.
Resolution
Ensure that you have the same Windows setting for the decimal mark under Control Panel | Region and Language | Additional Settings.