Background
All PhysioTel™ Digital Implants are manufactured with lithium batteries. Lithium batteries offer many advantages including high energy density, and a low self-discharge rate. These advantages come with a price as all lithium batteries are affected by a phenomenon known as passivation. Passivation serves to protect the lithium in the battery from discharging on its own when the device is turned off. However, passivation that builds up over time can decrease the battery voltage to an unusable level until this passivation layer can be burned off.
DSI seasons all lithium batteries upon receipt. The seasoning process in combination with the manufacturing process and on-time during surgery will burn off the accumulated passivation and allow the implants to function as intended during a study. However, the passivation layer will reform after an extended period of time in the off state (>1 month), and it will form quicker if stored at higher temperatures or when implanted.
Typically, it takes a matter of seconds to burn off the passivation layer, but it can take over an hour. During this time, the PhysioTel Digital implants are not receiving a usable voltage from the battery. Therefore, the communication between the implant and the system will make it appear that the device is no longer functional. Eventually the passivation will burn off, the device will then attempt to join the system.
Possible Effect on Implants
One possible effect that battery passivation can have on implants can be seen when taking pressure offsets.  If the pressure signal is monitored while reading the pressure offset, small "spikes" in the signal may be seen.  These spike will very in size and can be as high a 50mmHg.  These spikes will occur in 1 second intervals.  An example of what they may look like is shown below.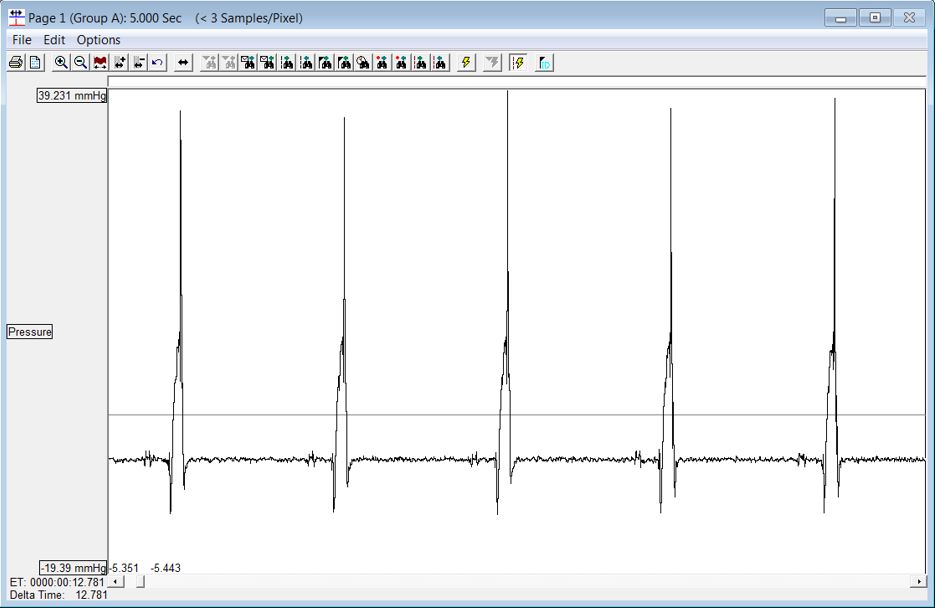 Mitigation
To avoid the possibility of passivation DSI recommends turning the implants on once a month. Implants should be turned on with a magnet and configured to a PhysioTel Digital system. This limited amount of use will prevent a large amount of passivation to be formed.
When taking pressure offset measurements, turn the implant on and let it run for 15 minutes.  This will eliminate any spikes in the blood pressure measurement and provide a nice stable offset reading.
Data Sciences International (DSI)
T 1 800 262 9687
E support@datasci.com