Updating a Ponemah License File
The following video demonstrates the process used to update your Ponemah License file.
If you have a subscription license and attempt to launch Ponemah after the expiration date, Ponemah will notify you that the license is expired,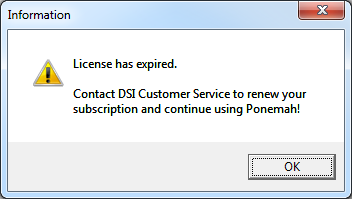 Click OK and use the Windows Explore dialog to select the updated license received from DSI. Ponemah will then launch allowing you to continue your data collection and review.