Large Animal Receiver (RMC-1/TRX-1) Dimensions and Specifications
The RMC-1 (used with PhysioTel implants) and TRX (used with PhysioTel Digital implants) are typically used when monitoring large animals housed in metal cages.
Key Features
Stainless steel and polycarbonate housing, along with a gasket seal and water-resistant connector, make it possible to spray down the cages with the receiver in place.
Built to last, the receiver housing has demonstrated successfully that it withstands the abuse of primates.*
DSI offers a right angle connector which reduces the space needed to accommodate the cable exiting the rear of the transceiver. This offers the flexibility of placing cages closer to walls or adjacent cages.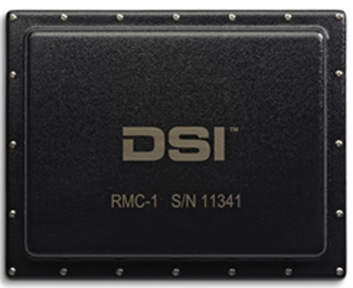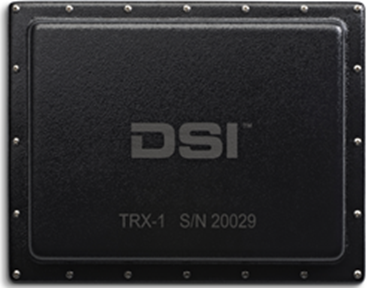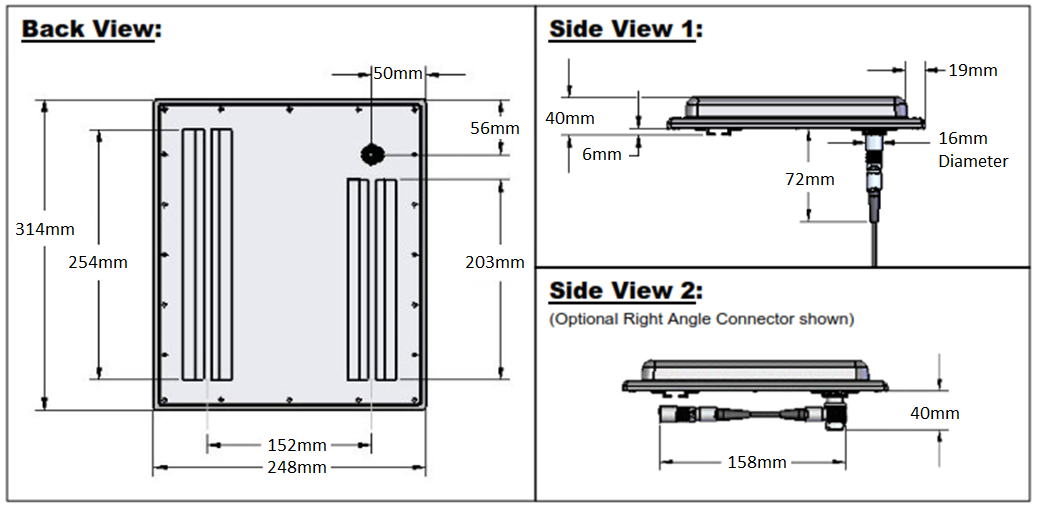 Weight: 5.3 lbs (2.4 kg)
Considerations
A clearance of approximately 114mm is required to connect the cable to the RMC-1/TRX (Side View 1). Each receiver is supplied with a 15-meter cable. One end of the cable has a straight connector that plugs into the receiver, and the other end has an RJ45 connector that plugs into the MX2/CLC.
The optional Right Angle Connector (shown above in Side View 2) reduces the space needed to accommodate the cable exiting the receiver. If the Right Angle Connector is used, a clearance of approximately 90mm is required to connect the cable. The Right Angle Connector is available separately, connects in-line between the receiver and its supplied cable, and is identified by part number 274-0025-001.
Four of each of the following are provided to mount the receiver on the cage: 6.35mm (¼") bolts, nuts, and washers.
Disclaimer: All dimension values shown are nominal. Actual dimension tolerance is ± 1 mm.
Fischer Connector Specifications
DBPU_104 datasheet. This is the receptacle on the TRX itself. The receptacle comes with a plug, and the plug is removed when the cable is attached.
Fischer_Connector photo. This is from the Fischer Technical Specifications guide. The connector used by DSI is the environmentally sealed version.
274-0022 DSI cable details. This specifies the receptacle and cable connector. The receptacle by itself with the plug in place is IP68. The connector is sealed, of course when not plugged in has exposed pins, but when the plug is removed and the connector is plugged into the TRX, the resulting connection is sealed and is IP68 rated.