Configuring a telemetry system without a router
In a telemetry system, the router is required because it has a built-in DHCP server that assigns an IP address to each component that is connected to the switch (Computer, MX2, CLC, JET receivers, E2S-1, APR-2, IP cameras).
If you do not have a router, a software can be used on the computer to assign IP addresses to all components connected to the switch.
Just configure the IP address of the telemetry NIC card as follows :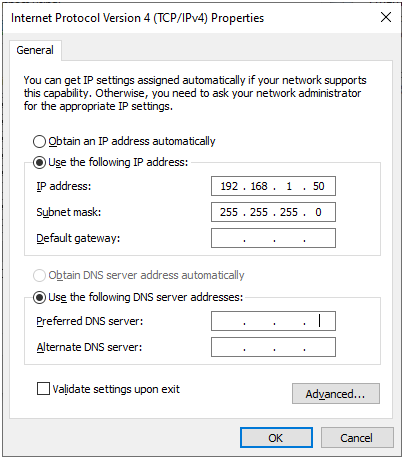 Download the following file and unzip it :
https://datasci.box.com/s/nwr5615xw71chu59on6fy3y1tcev9w2g
Run tftpd64.exe.
If you see the following alert, make sure that all boxes are checked, and click "Allow Access":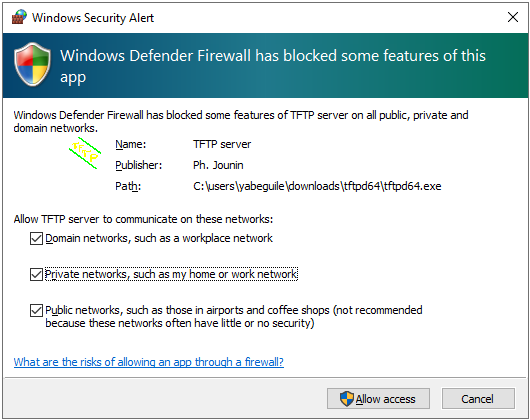 The DHCP server is configured with the following settings :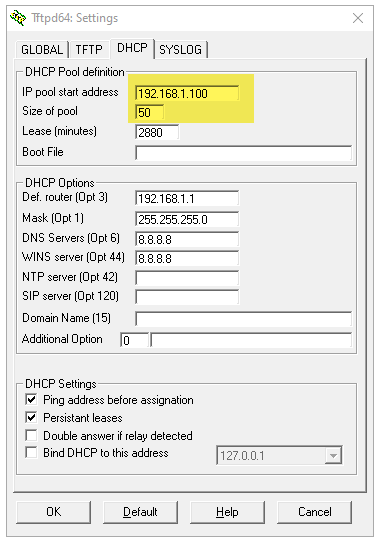 Power cycle the devices that need an IP address.
When they boot up, they will be assigned an IP address in the configured range.
In this example, when the CLC booted up, it was assigned 192.168.1.100 :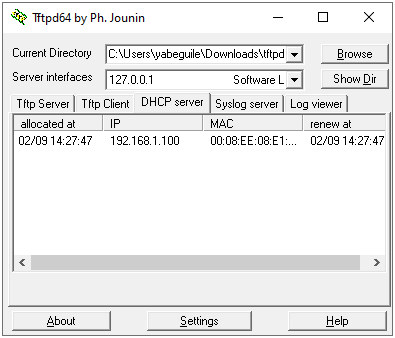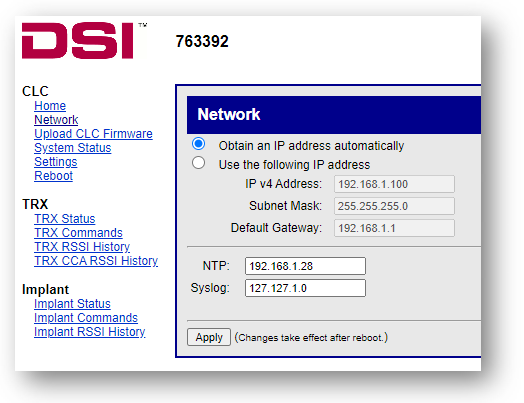 Follow the instructions in the manual to configure all components with a static IP address if desired.