Managing FinePointe Studies using Laboratory Folders
When opening FinePointe, you are presented with the My Laboratory page, or the last Laboratory used prior to closing FinePointe.  Hardware configurations will appear on the right side of the screen. Recall, hardware configurations are created using the FinePointe Control Panel.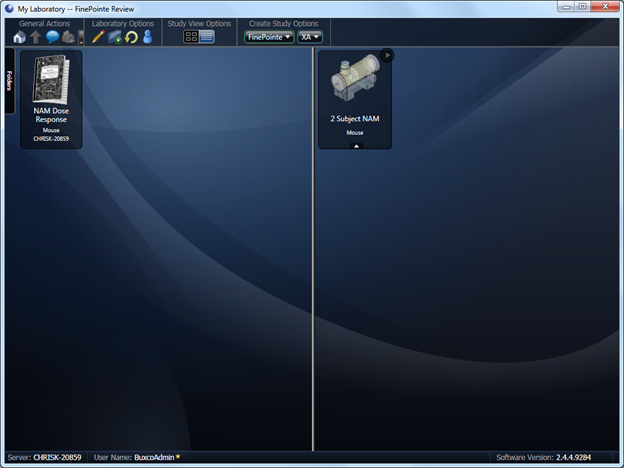 As more studies begin to fill the left side of the screen, you may choose to nest the studies into study Folders.
To add a folder, click the Create New Folder icon from the Command Bar's Laboratory Options section.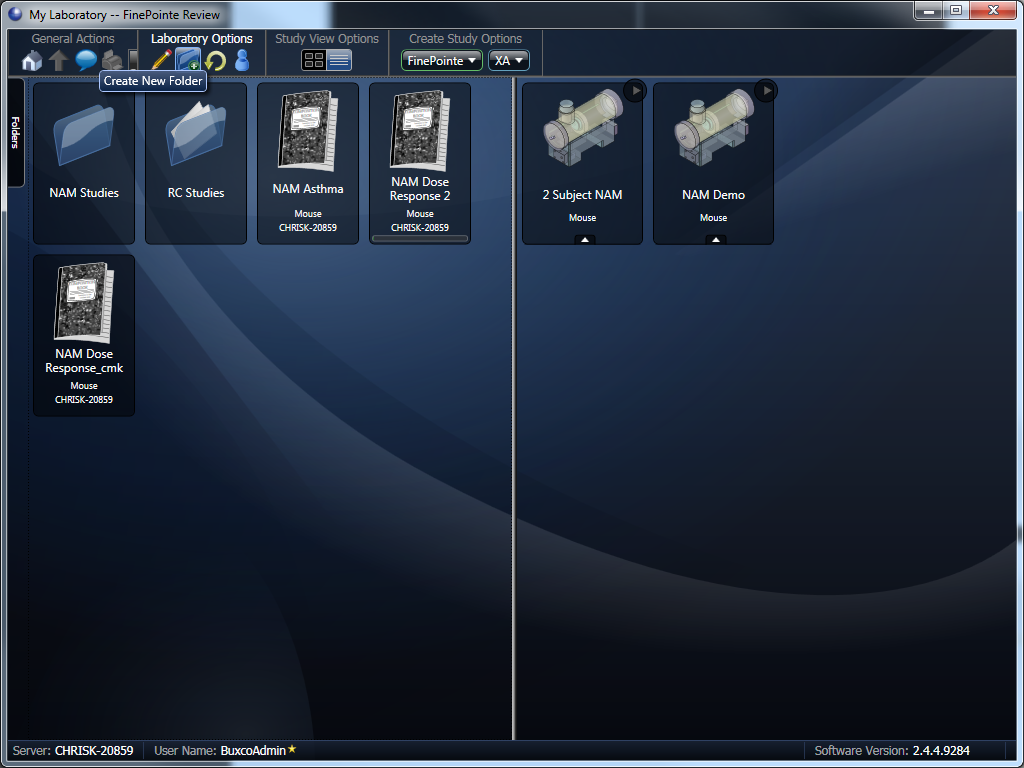 You may move studies into the desired folder from the main Laboratory study list by clicking-and-dragging the study over the desired folder.
Use the following method if you have dragged a study into the incorrect folder or wish to move a study to a different folder for more appropriate organization.
Hove your mouse over the Folders flyout menu.




Click the Pin icon to pin the flyout down.

 


Navigate to the folder that has the study you wish to move. In this example, the NAM Asthma Study was mistakenly moved to the RC Studies Folder.




Left-click and drag the Study to the desired folder in the Folders tree view, e.g. NAM Studies.
Select the folder to which the Study was just dragged to confirm it was moved.