How to create a FinePointe Study Archive
Reasons to archive FinePointe Studies:
To back up your FinePointe studies to another location such as shared network folder or external hard drive. Note: We strongly recommend backing up your studies on a regular basis. If your computer hard drive fails, your studies may be lost!
To submit a study to DSI for review.
To move a study to another FinePointe system.
To create a copy of the study at a time point you may want to roll back to. 
How to Archive a study:
Launch FinePointe Review and log in.
Navigate to the Home screen.
Locate the study you want to archive.
Right-click on the study icon and select Archive from the context menu that appears.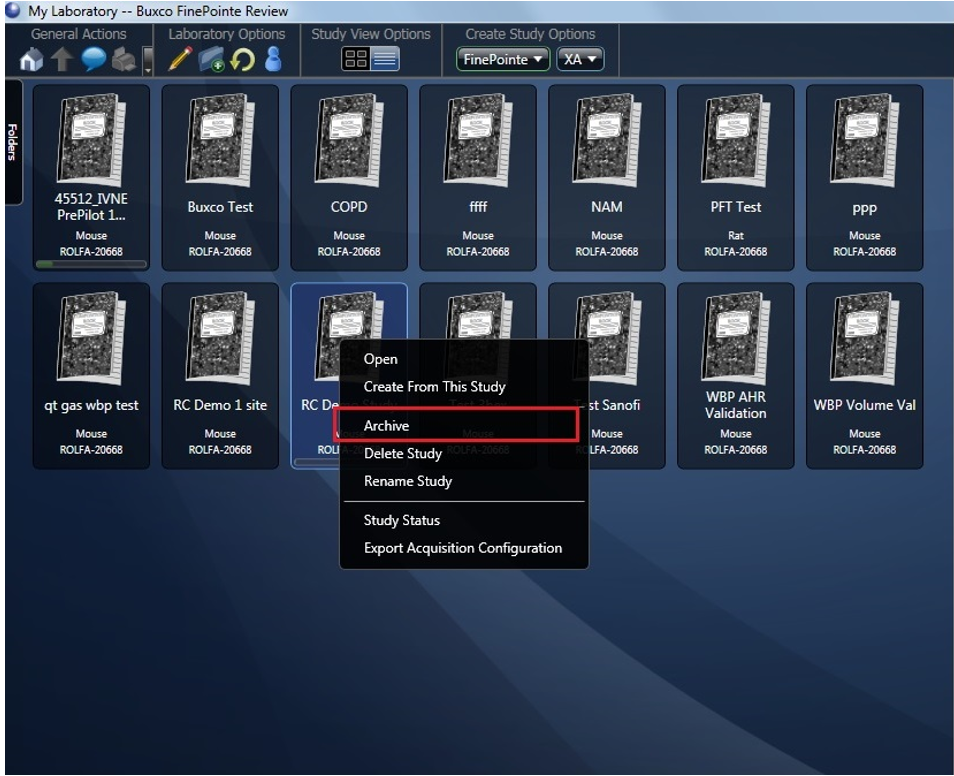 The Archive Study dialog will open. Keep the default name and click the "OK" button to create the archive. This can take several minutes depending on the study size.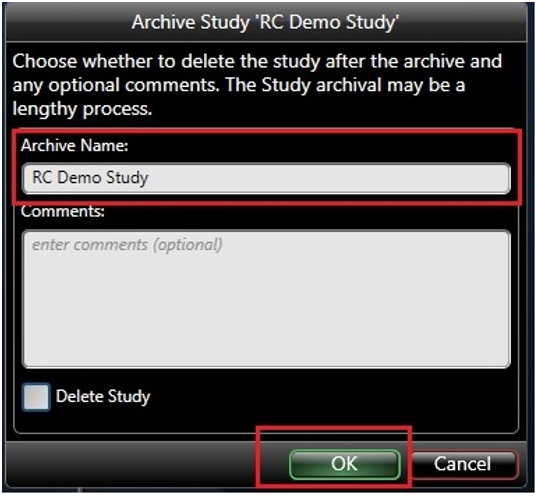 When the archive creation is completed, close FinePointe Review.
In Windows, navigate to this folder: C:\FinePointe Data\Archives.
Locate the zipped archive file you just created and copy it to the desired location