When launching FinePointe, the Login dialog allows users to directly Create New Accounts without requiring them to enter the FinePointe Control Panel.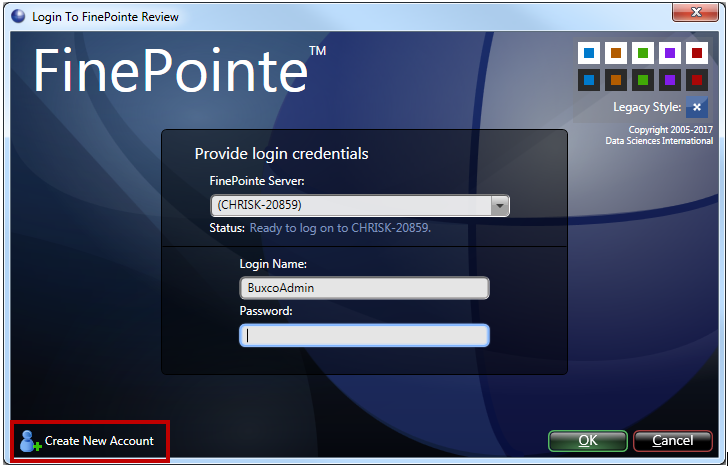 Some Labs may want to disable this feature for tighter control of user account creation.
To disable the ability to Create New Accounts from the FinePointe Login dialog:
Log into FinePointe Control Panel.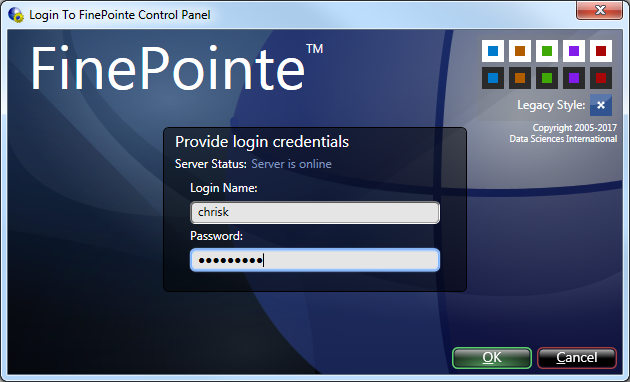 Select the Modify Security Policies icon.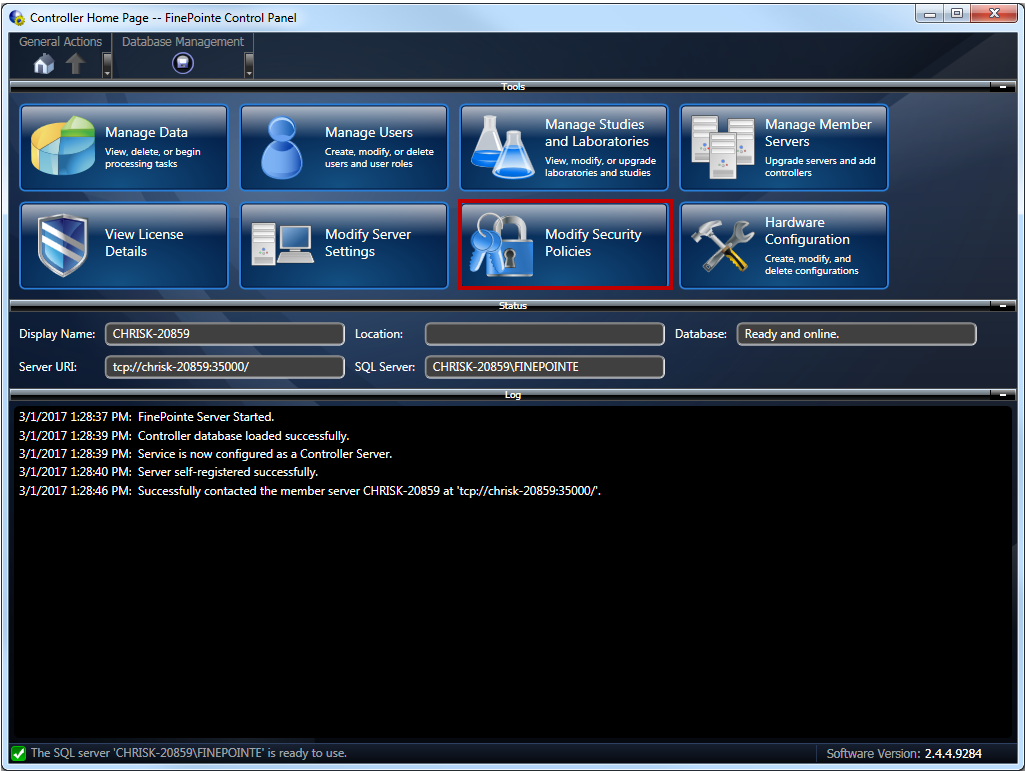 Check the box for "Disable new user at login".
Click the Apply Changes icon from the tool bar.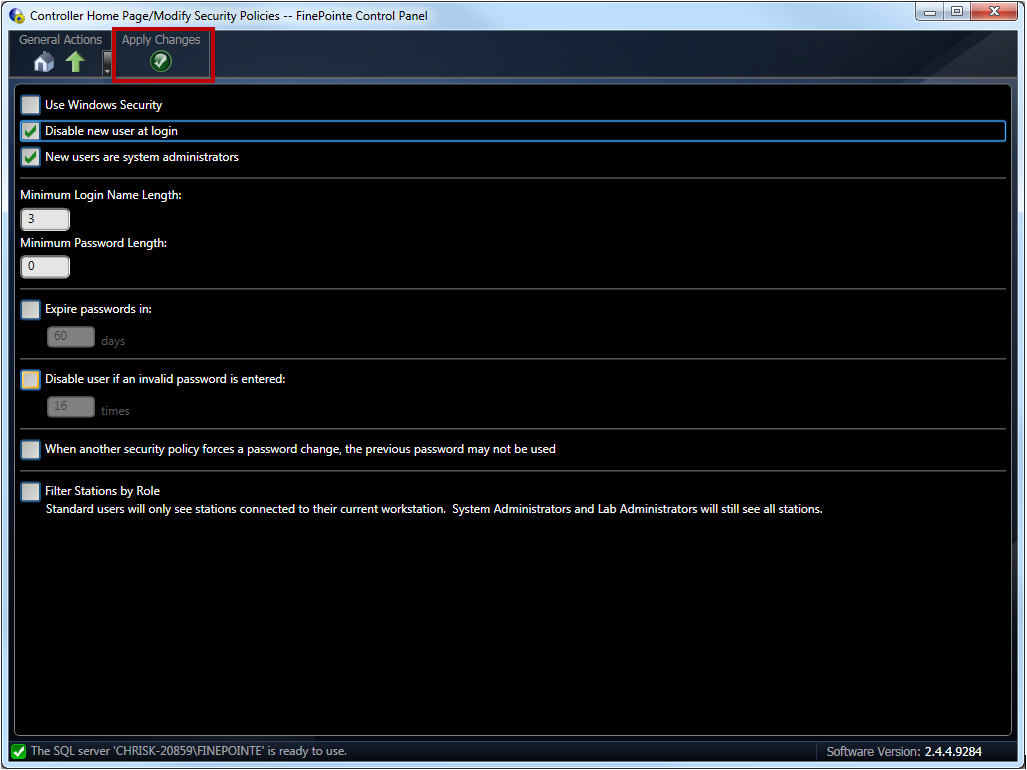 Exit FinePointe Control Panel.
Launch FinePointe.
Notice, the Create New Account button is no longer available.