Accounting for animal growth when programming iPrecio pump flow rates
Question
When running the pump in continuous mode, is it possible to program gradual increases in the flow rate to factor the growth of the animal?
Answer
Generally this is done by changing the concentration of the drug mixture, however; if you have some baseline data/normative data on rats and growth rates, you can program the pump to increase flow-rate on a weekly basis (more/less frequently depending on your needs).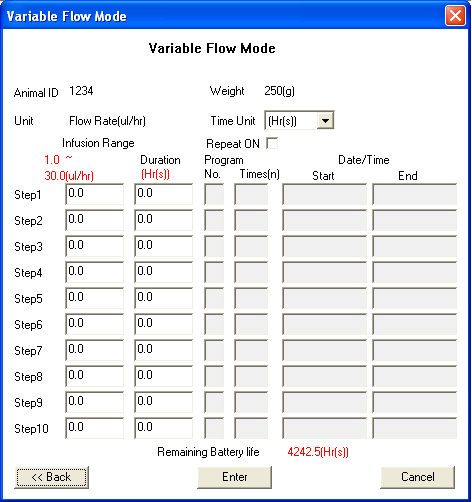 You can compensate for up to 10 weeks if you weigh your animals weekly and want to have constant dosage. For extended periods, higher concentration drug mixture may be required.