How to monitor small animal subjects in cages with larger dimensions
If a cage is being used that is larger than a single RPC-1, the receivers can be arranged in a Distributed Receiver Array (DRA) to cover a larger area.  The DRA feature allows groups of receivers to be used with a single animal to expand the coverage area and improve signal quality.  A single data stream is passed back to the data acquisition computer based on instantaneous switching to the receiver that has the strongest signal strength.  The DRA function requires that all receivers within a group are the same receiver model.  
The following example illustrates a DRA setup with two receivers being assigned to each implant.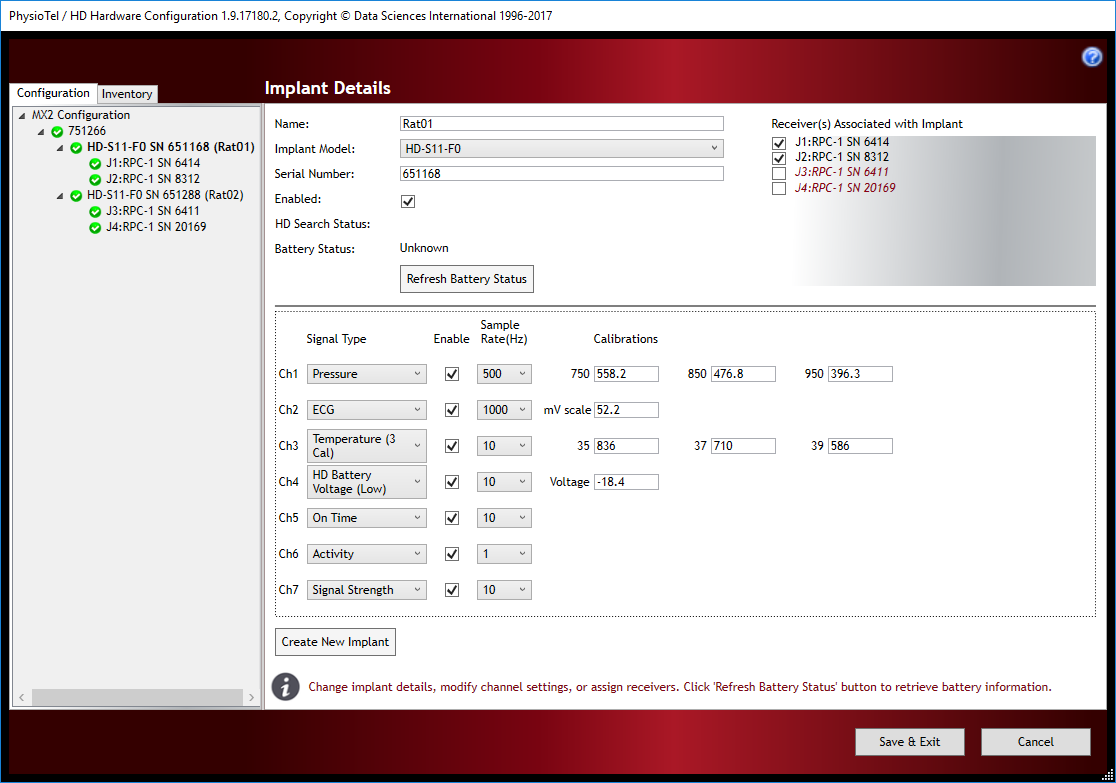 Note: DRA functionality is only available for PhysioTel Legacy and PhysioTel HD implants. PhysioTel Digital does not require the user to define receivers for this type of functionality since the platform accounts for this automatically with its hardware.