Small Animal Receiver (RPC-1) Dimensions
The RPC-1 receiver (used with PhysioTel and PhysioTel HD implants) is most often used for monitoring animals housed in plastic cages that can be placed on top of the receiver. The RPC-1 receiver provides reliable reception of data transmitted via digital telemetry and has two receiving antennae oriented at right angles to minimize dropouts due to directionality of the transmission pattern.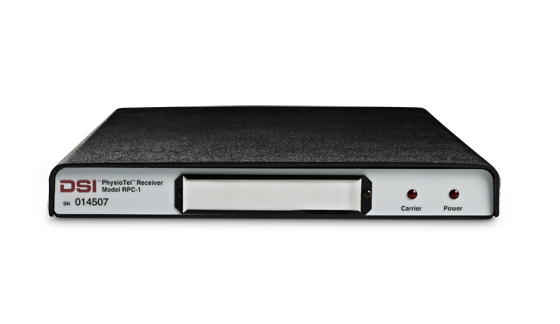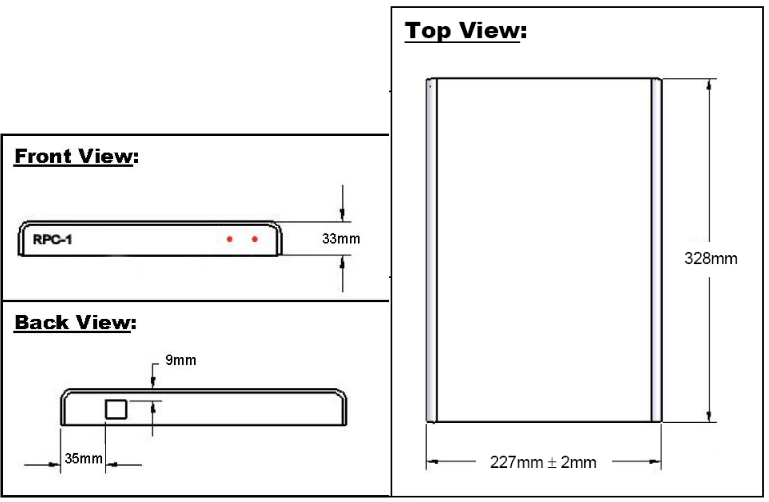 Weight: 1.6 lbs (0.7 kg)
The cable supplied with the RPC-1 is 4.25 meters long and is fitted with RJ45 connector ends. This cable connects the receiver to the MX2.
All dimension values shown are nominal. Actual dimension tolerance is ± 1 mm.