How does the Respiration from Blood Pressure (BPR) work?
This article explains how the respiration cycles is derived from the blood pressure signal. The Analyzing Blood Pressure Respiration (BPR) article is an additional resource to walk you through the analysis module.
How it works
The following screenshot shows the blood pressure signal in the top graph and the respiration signal in the bottom graph.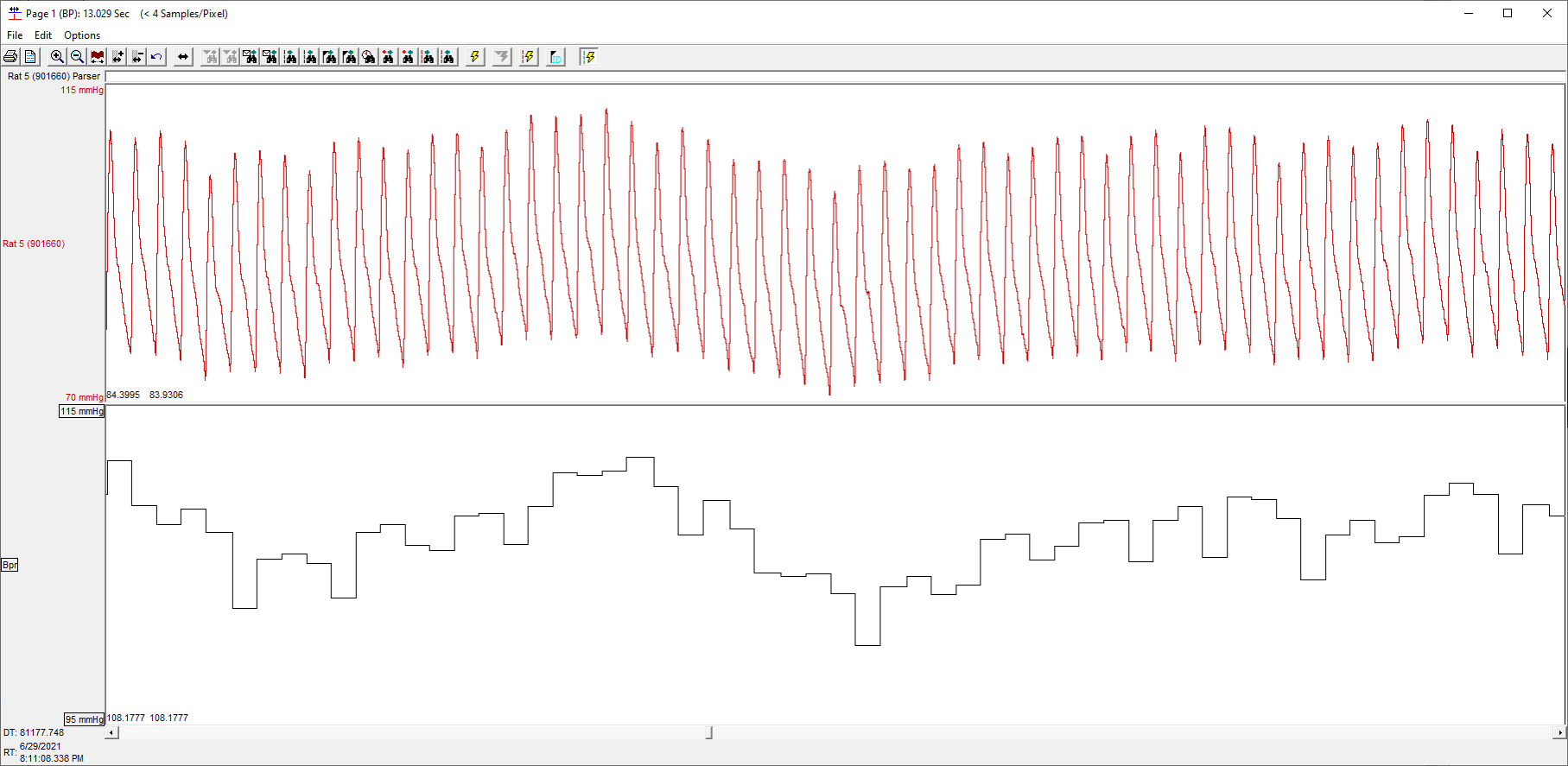 The respiration signal is derived from the systolic points on the BP signal. See screenshot below with a zoomed in image of the systolic points.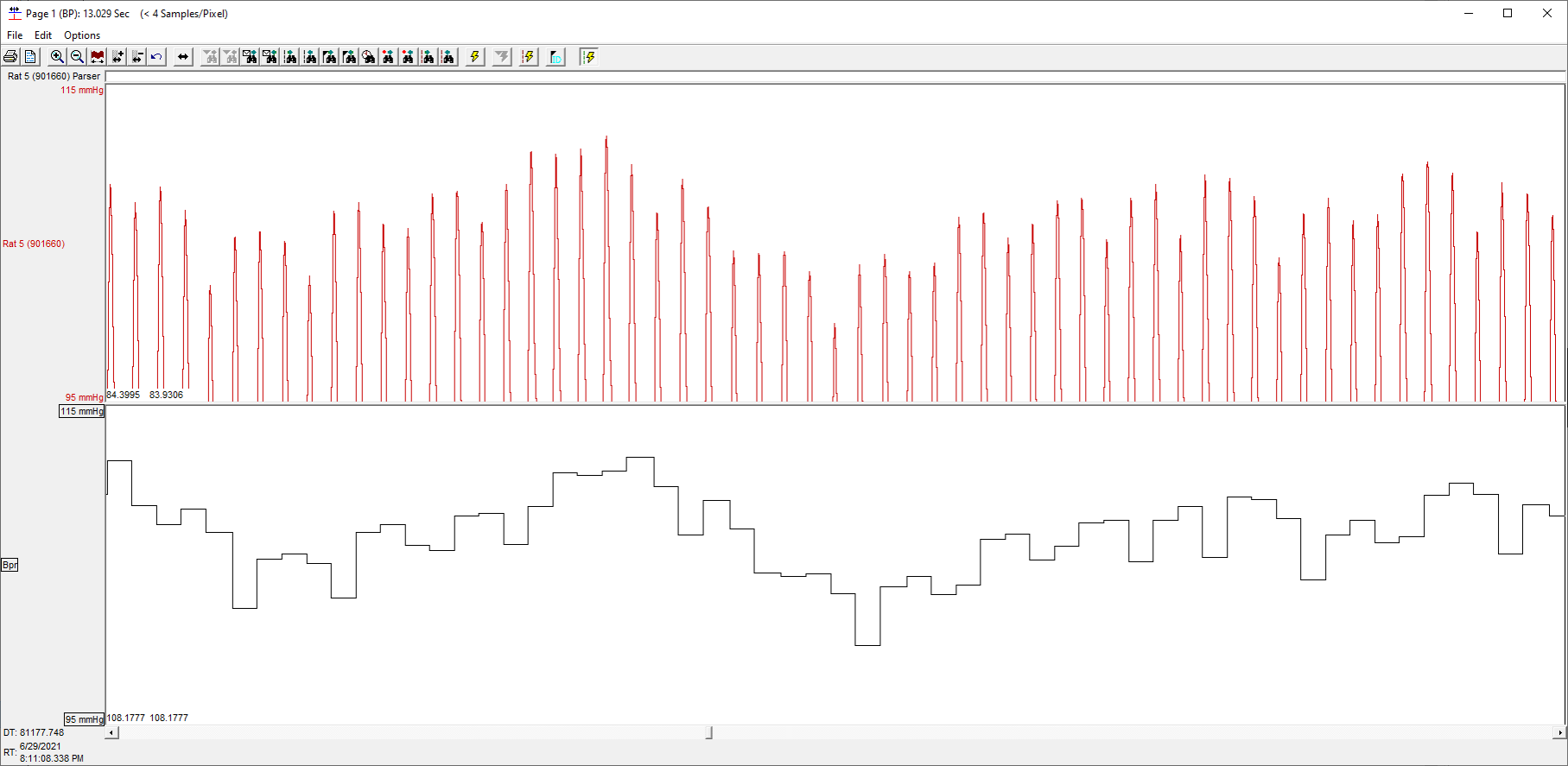 The following screenshots has straight lines connecting each of the systolic points to visually show the derivation of the BPR signal.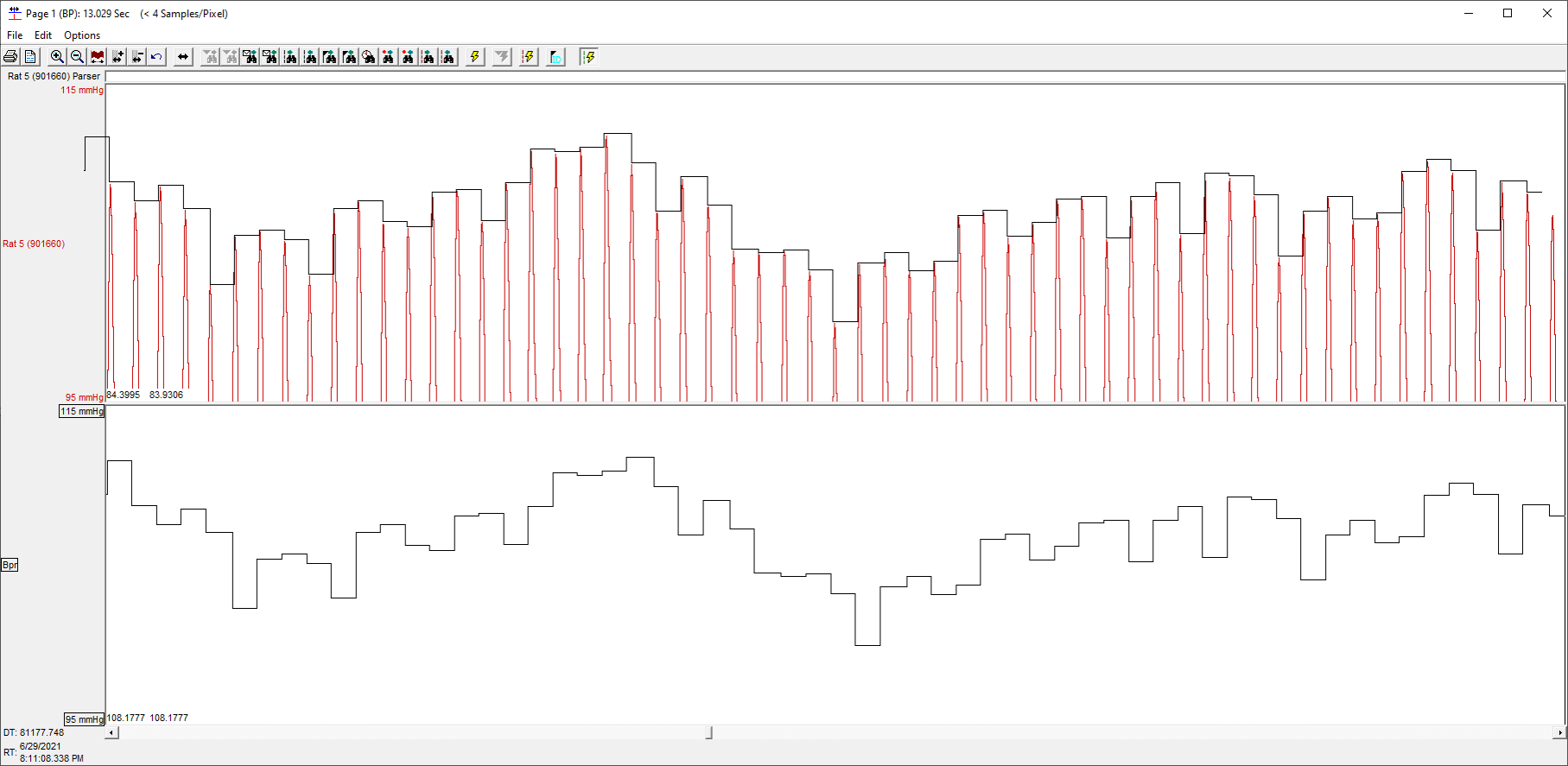 The next step in the analysis of BPR is to add a smoothing filter to reflect the respiration cycle.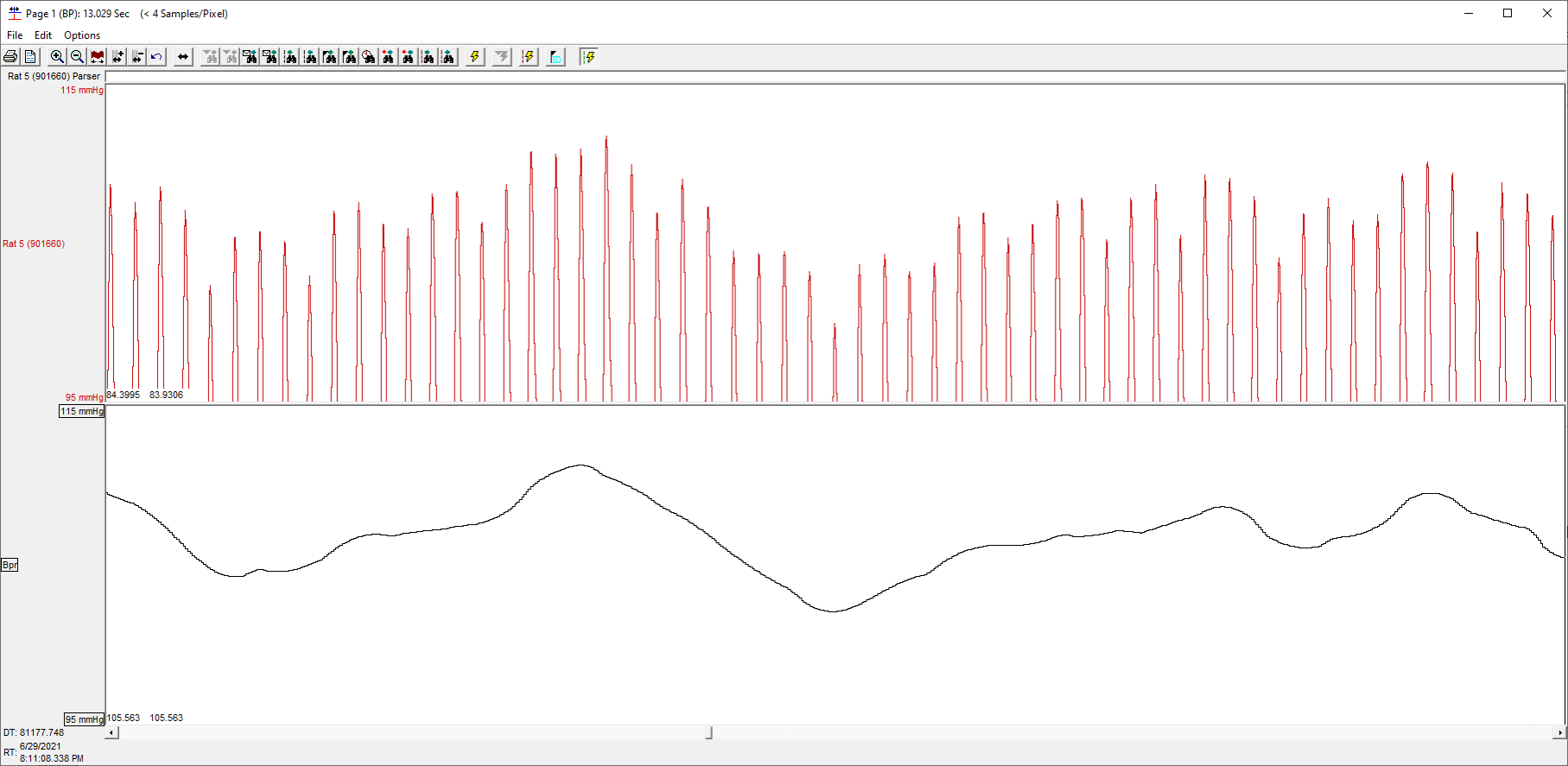 The following screenshot shows ~37 seconds of the BP and BPR signal.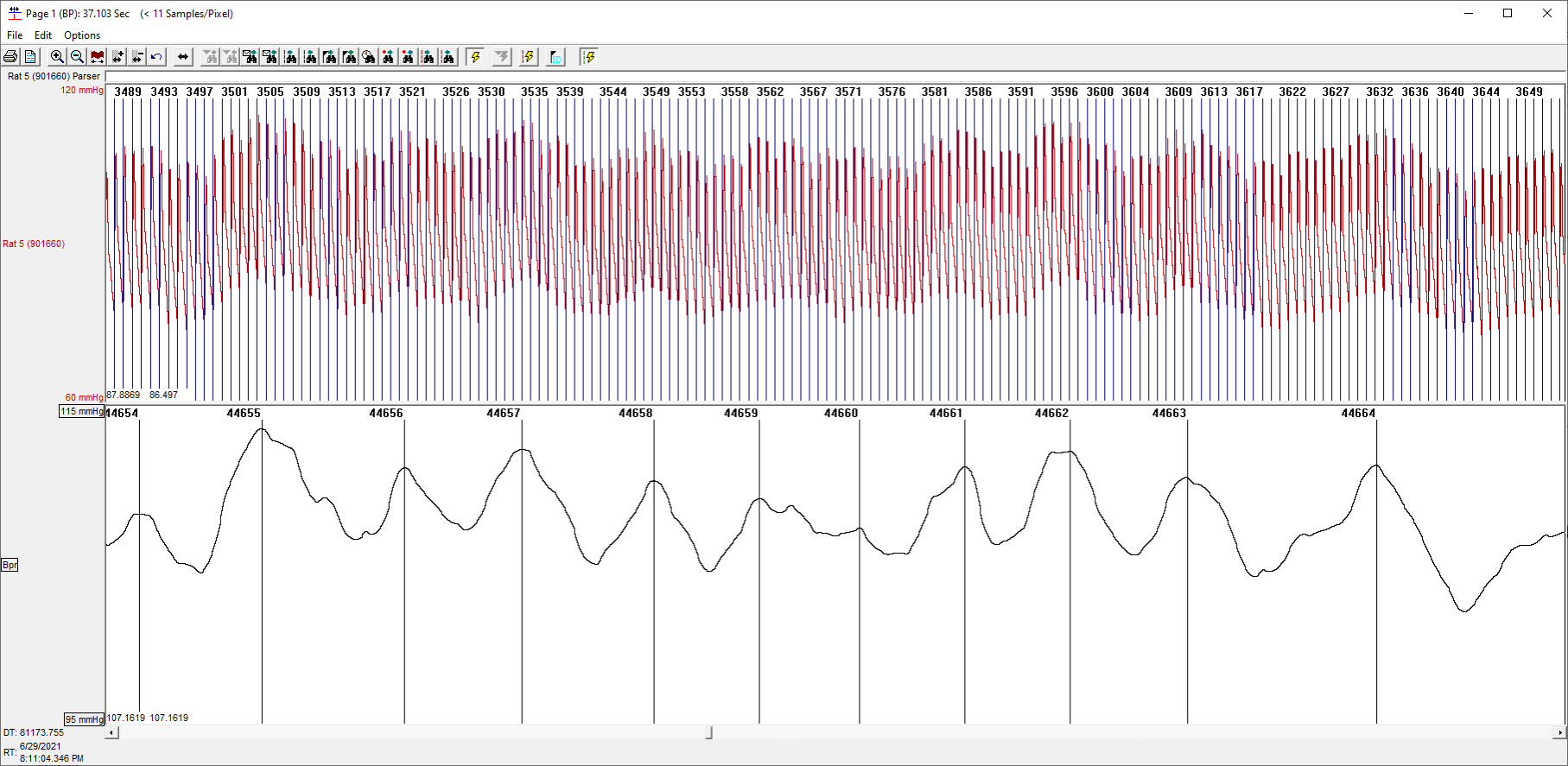 When to use BPR
BPR has been shown to work well in large animals (see attached poster for the use of BPR in NHPs). The BPR is comparable to the URP measurement of Respiration rate, except during time of sniffing and elevated respiration rates. Sniffing is smoothed out by the BPR respiration smoothing filter. BPR works relatively well for respiration rates of 60 breaths per minute or less. It is yet to be determined at what respiration rates do we lose accuracy (e.g. 80 bpm, 90 bpm, etc.). The article, Hamster Case Study - Comparison of Respiration Rate from Ponemah WBP system (URP) vs calculating from Blood pressure (BPR)*1,shows how in the hamster module, the BPR module worked well up to 60 bpm.