Using Data Insights to Report Time data from the Histogram based on an Event Marker
The Histogram (outlined in yellow below), displayed in the bottom of the Data Insights dialog window can show time data based on Elapsed Time or an Event/dose marker.
Check/uncheck Elapsed Time in the Data Insights Dialog
When the Elapsed Time field is Check, the histogram will display the time data starting with time 0 being the start of acquisition.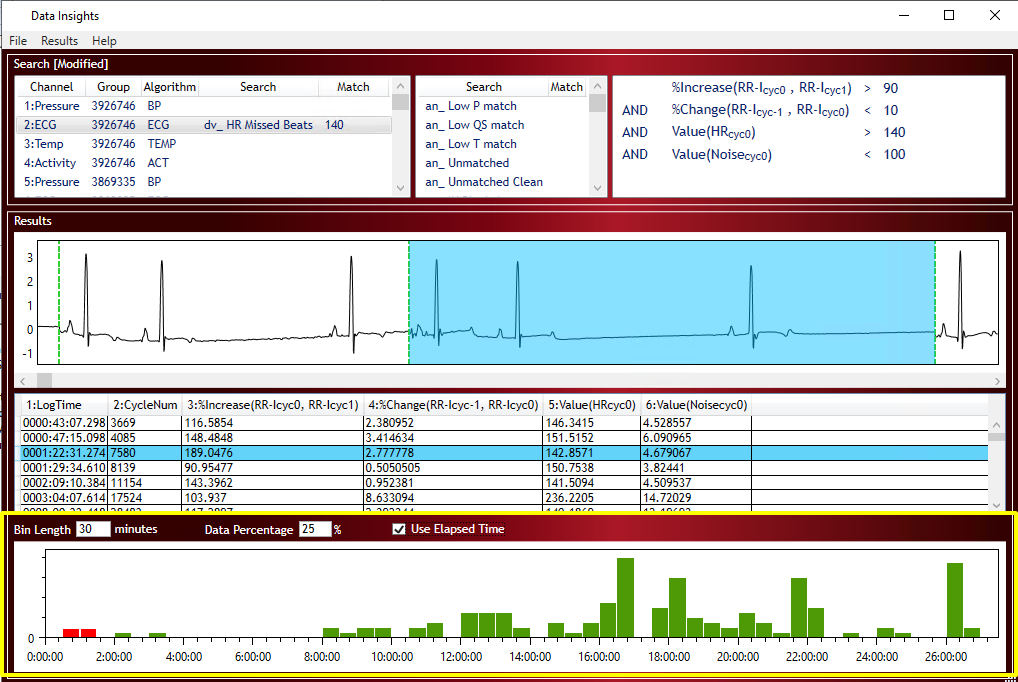 When the Elapsed Time field is unchecked, the time data will have time 0 being the T0 event defined in Data Reduction.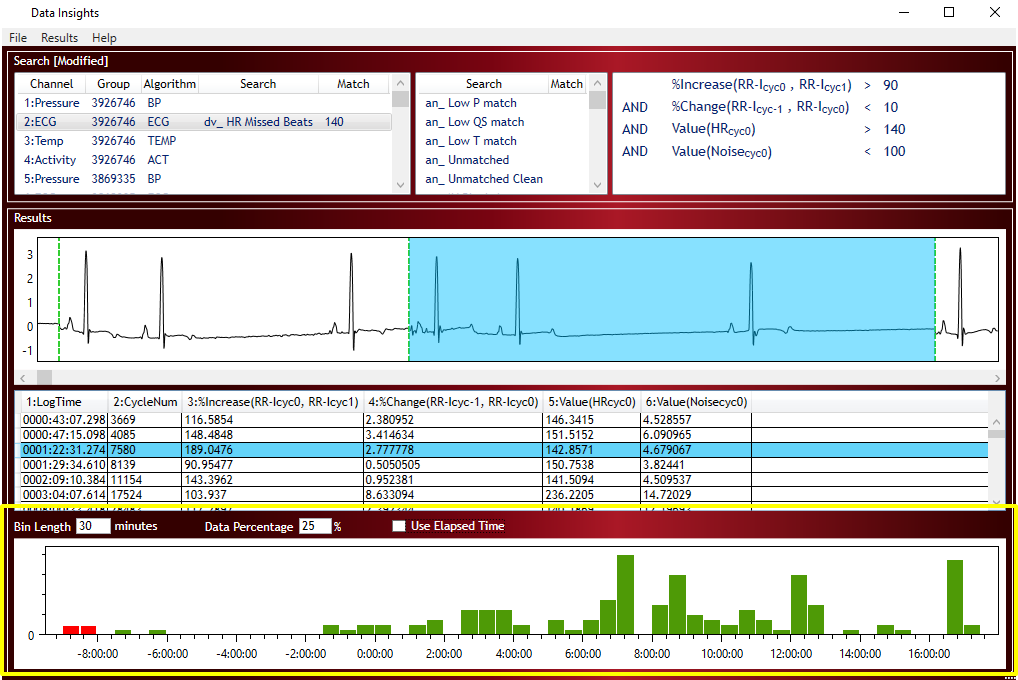 Note!
Please note that this will change how data is displayed in the histogram graph and does NOT change the log time information in the match criteria table.
T0 Event Selected in Data Reduction
Navigate to the Data Reduction dialog (Setup>P3 Setup>Data Reduction Setup). Place the event marker in the data. Appropriately check the event marker in the data as the T0 Event selected in the dialog (seel below).