Differences in derived output may be seen when using Ponemah's automated Noise Detection
Background
Slight differences in derived data averages can exist between Acquisition and Review due a several factors but these differences are often negligible.  However, large differences may be seen when using the Noise feature from the Ponemah Analysis Attributes dialog when comparing logged lines of data between Acquisition and Review prior to performing any re-analysis while in Review.
Symptoms
During Acquisition, data was logged into the spreadsheet at one minute intervals and the subsequent information is shown below in the Excel workbook.  Notice that data exists for all one minute averaging intervals.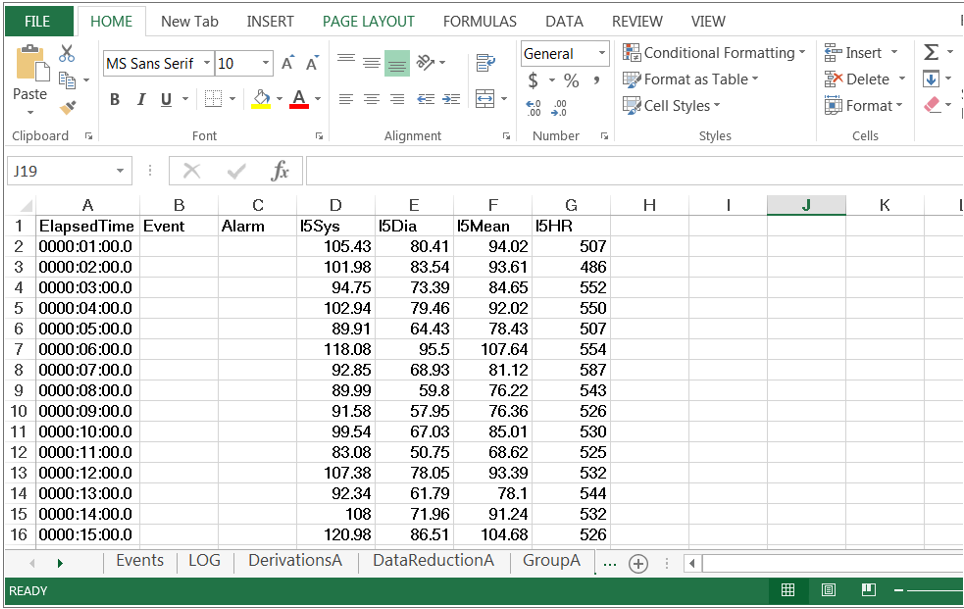 When the data is opened in Review, more than one third of the data in the spreadsheet is represented with an "x", which denotes no valid cycle information for that parameter.  It is important to note that no analysis has been done in Review at this point.  The Review file was simply opened and the data allowed to load.  The image below shows that only two minutes of data have valid cycle information after minute seven.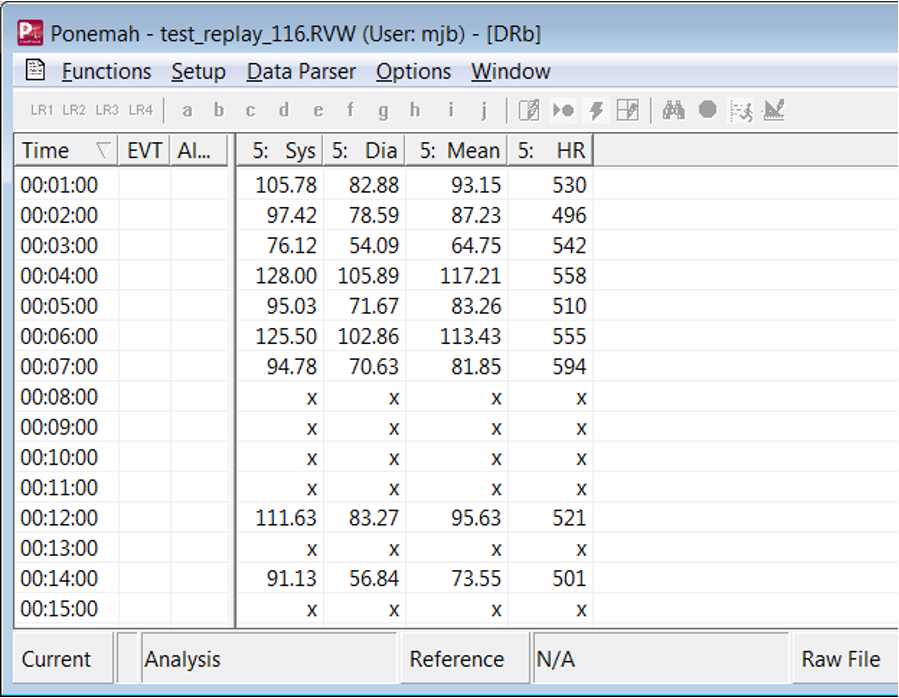 This is due to the use of the Min Good Data Time attribute in the analysis attribute dialog, shown below.  This attribute is used to concatenate many small sections of artifact or noise by instructing the software to mark all data as bad between two Bad Data Marks, if the time between those marks is less than what is specified in the Min Good Data Time edit field.  In the example below, the attribute is set to ten seconds.  If less than ten seconds of good data exists between two Bad Data Marks, the software will create one contiguous Bad Data Mark section.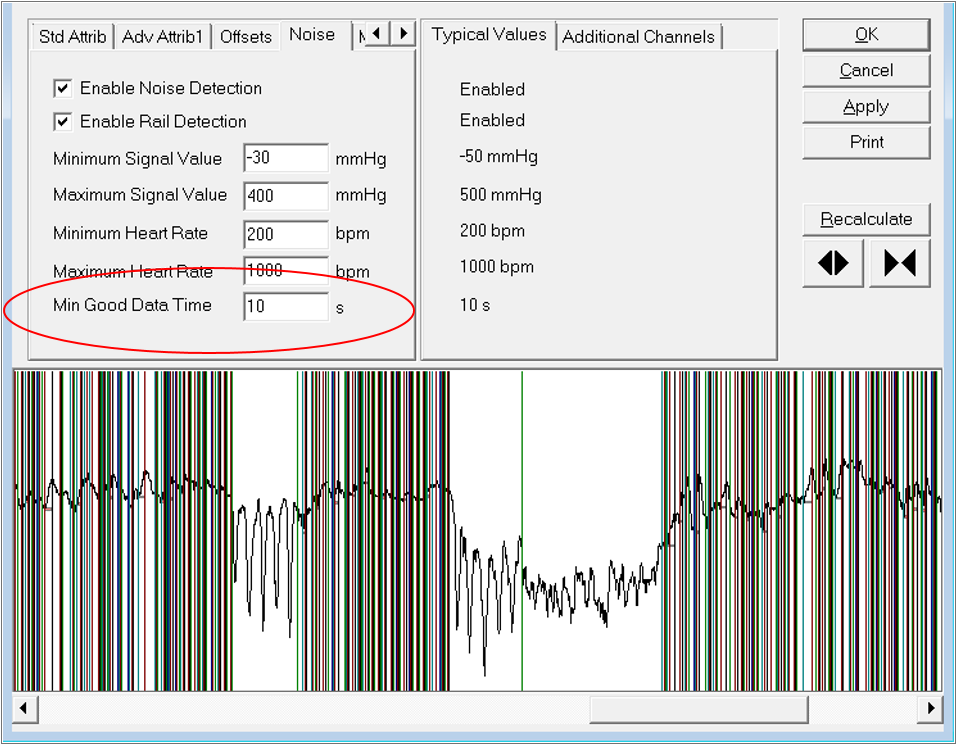 Resolution
The Min Good Data Time attribute is an attribute that is applied only in Review.  While the Bad Data Mark information for this attribute is recorded during Acquisition, it is not applied until opening the file in Review.  If more direct comparisons are needed between Acquisition and Review data, it is recommended to set this attribute to "0".  Note that this can greatly increase time to process the data, as well as memory usage in very large datasets. In addition, Bad Data Mark regions will likely need to be deleted to allow for subsequent reanalysis of the data.  An alternate method would be to disable Noise and only apply this feature after comparisons have been made.