Power Spectrum Differences between Neuroscore Versions
In Neuroscore version 3.0 and below, the spectral calculations in the signal sheets were not normalized.  In Neuroscore version 3.2 and above a checkbox was added in the Tools | Options menu in the Analysis tab to normalize the calculations.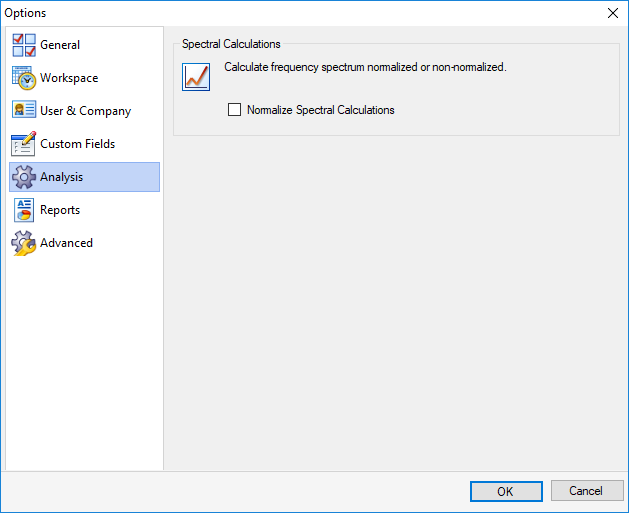 Also in version 3.2, all data normalized or non-normalized was scaled to compensate for the FFT windowing effect. The attenuation introduced by the signal window varies based on the window used. The following list indicates the attenuation and the associated scaling factor applied to the power spectrum.