Ponemah v6: Change Analysis Module
If the analysis module was not set appropriately during acquisition, or needs to be changed for a review session, the user will need to change the analysis module. The following are the steps to perform that task.
Load the Experiment File
Load the Ponemah Experiment File, if it doesn't open by default. Click on Experiment>Open and select the experiment file (*.PnmExp). Alternatively, if the "Ponemah Get Started" dialog box appears, select "Load Experiment"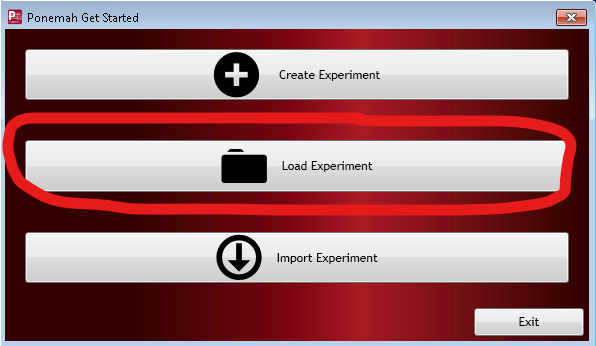 Important
Do NOT open a Review Session. As the option to change analysis module is not available during a review session.
Open the Subject Setup Dialog Window
Open the Subject Setup Dialog by selecting Setup>Subject.
Select an animal in the left pane,
Under Analysis, select the analysis module box (drop down arrow on the bottom right of the box) and select the appropriate analysis module (see screenshot below).
You can apply this to all animals/subjects in the experiment by selecting the Apply to Similar Subjects button in the bottom of the dialog.
Select OK