DSI-Reporting 3.0.0.3 : The last analysis run is not the one that is selected in the report.
This article describes an issue observed with DSI-Reporting 3.0.0.3, and a workaround.
Description of the issue
The run that is selected for subject D2 and Workup W1 is 31750019 :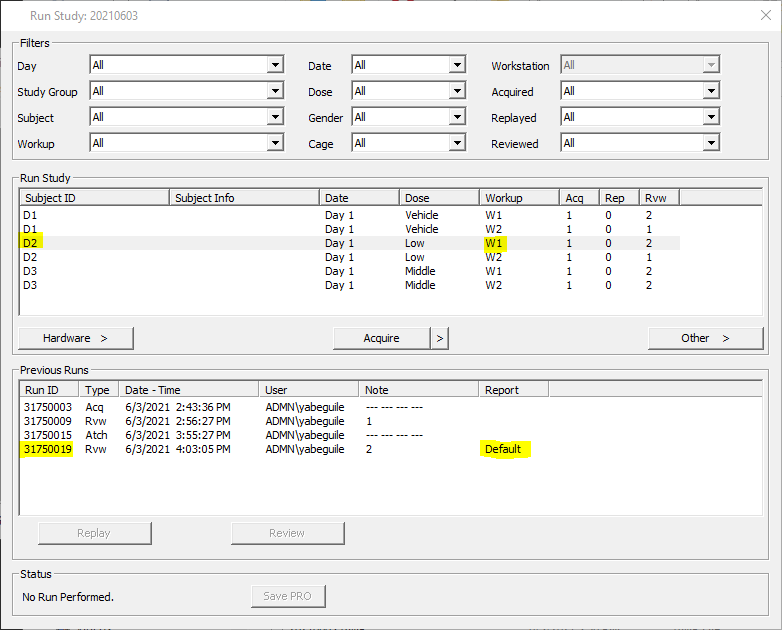 In DSI-R, when selecting Tools > Export to Excel, this is correct :

If a new review is made in Study :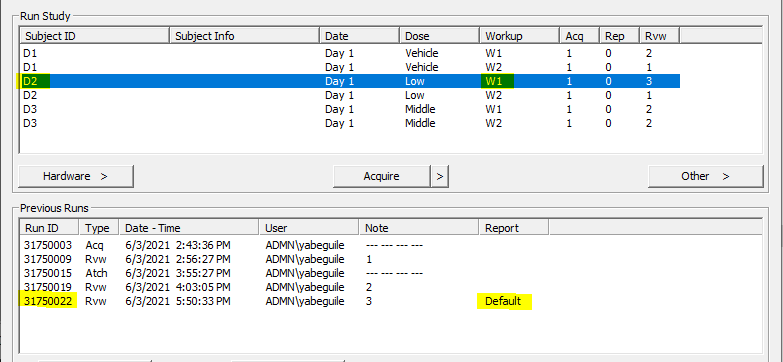 Then, the new run 31750022 should be used in DSI-R.
However, if exporting to Excel again in DSI-R, we see that the run 31750019 is still used :

Workaround
You need to select Help > Support Tools > Clean current study :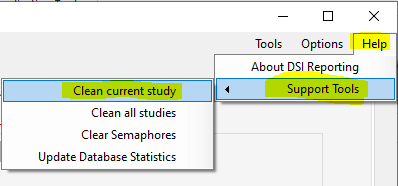 And then, you get a correct Excel output in DSI-R :