Inhalation Tower System Dimensions
All dimensions are in inches.
Inhalation Tower
Note: Stackable tower may have up to 6 levels. Each level adds 3.15 inches to the tower height.

Inhalation Tower Diameters with Restraint/Plethysmography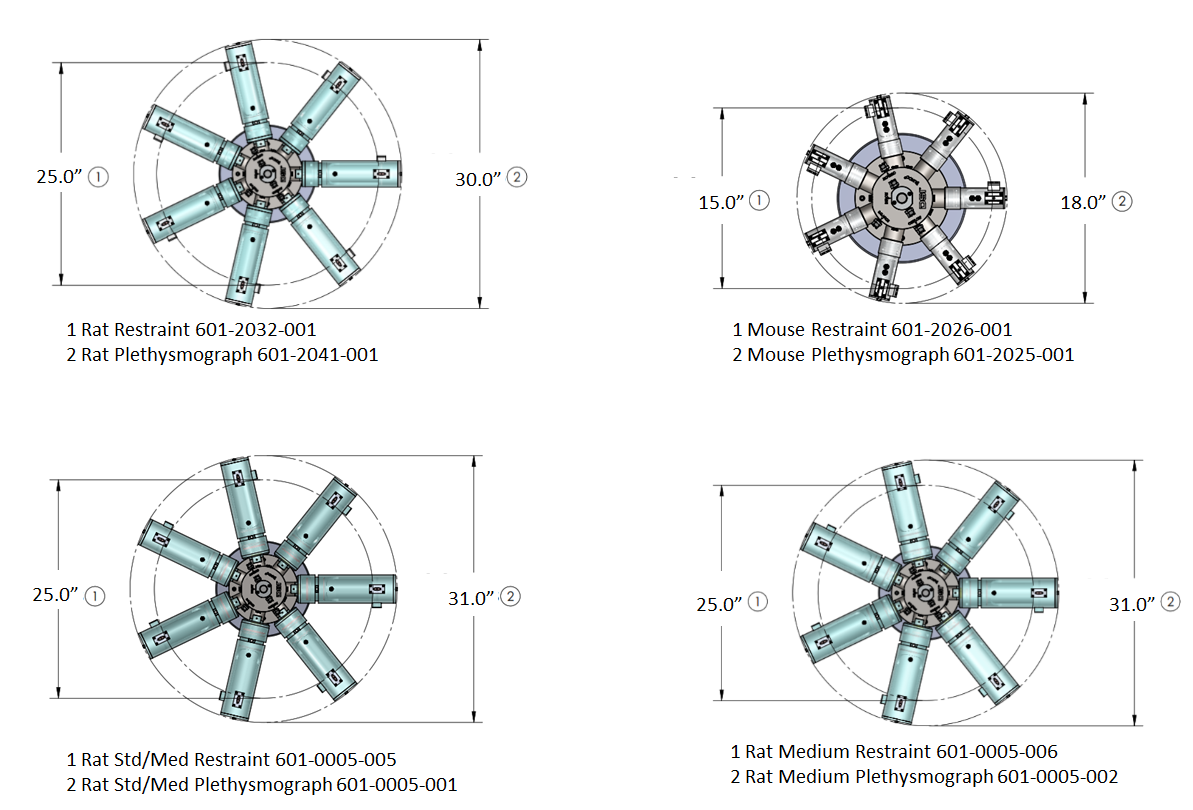 Inhalation Tower Hardware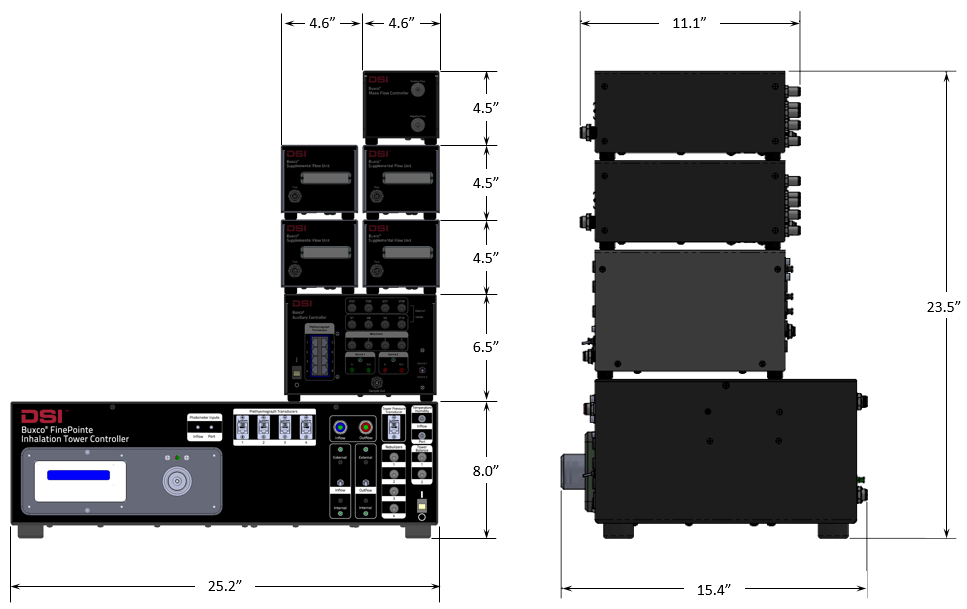 Inhalation Tower Inflow Combinations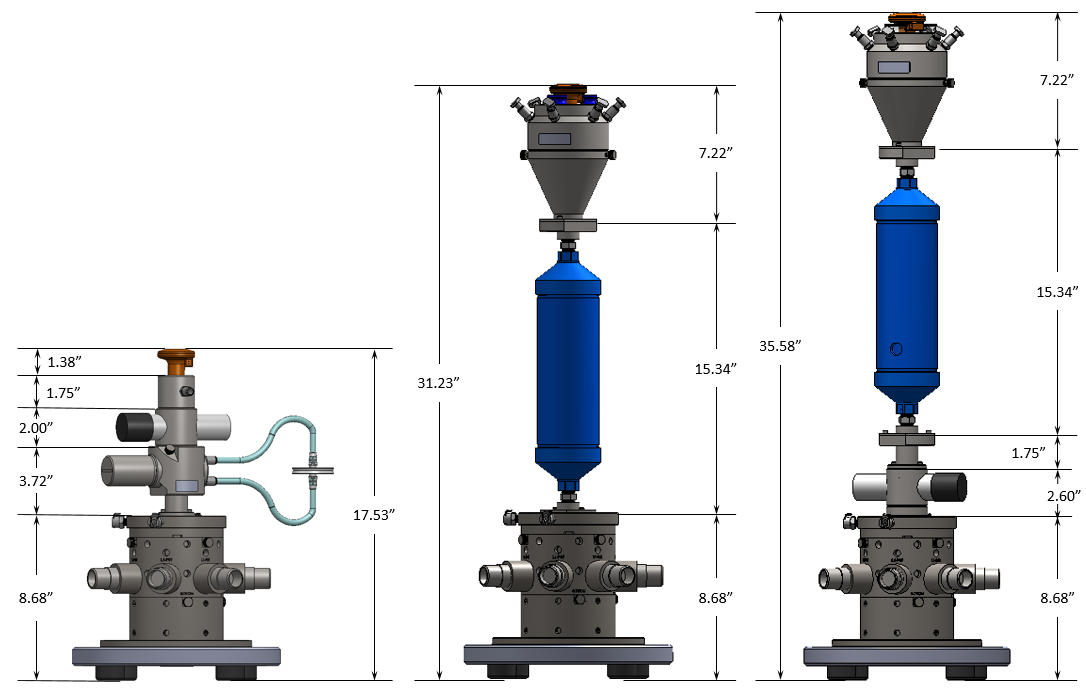 Inhalation Tower Size in Hood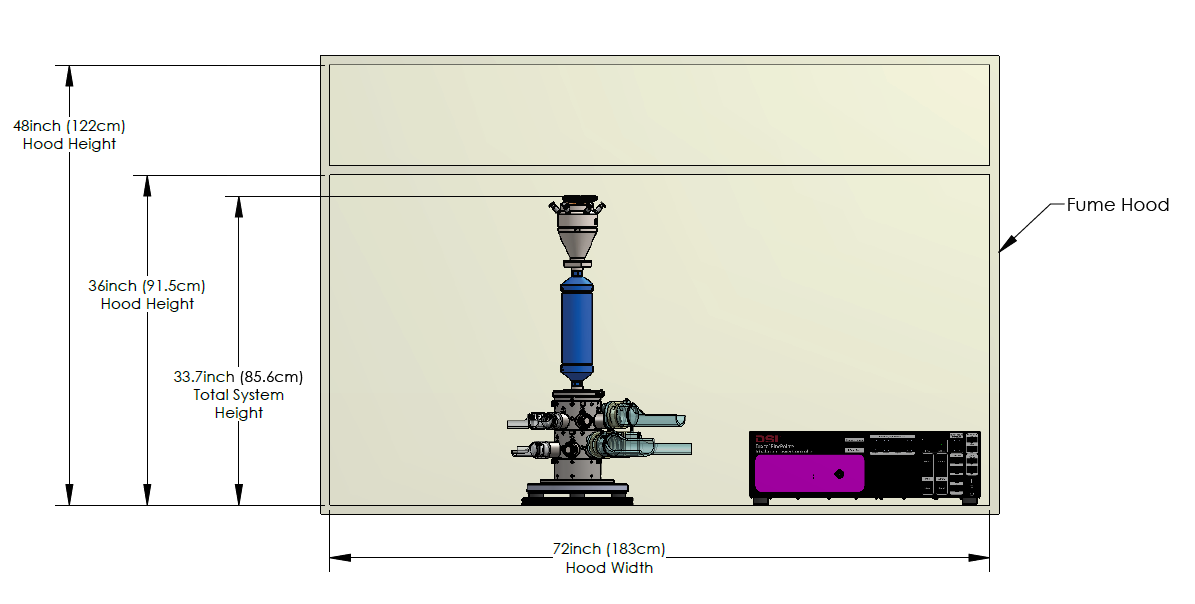 Note: This image only includes the plenum and diffuser dryer atop the tower. If your Inhalation Tower includes Inflow Concentration or an aerosol Bypass, you must add those heights to the total system height. Inflow Concentration adds 4.35 inches and aerosol Bypass adds 3.72 inches.
You can shorten the height of the tower by using an Elevation Platform and Side Table (ask your DSI representative for options) to create the below configuration: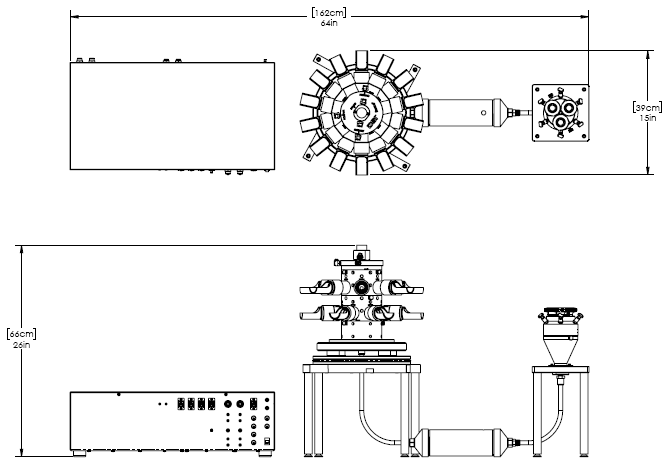 Note: This configuration will not work if your Inhalation Tower system includes Inflow Concentration or an aerosol Bypass.