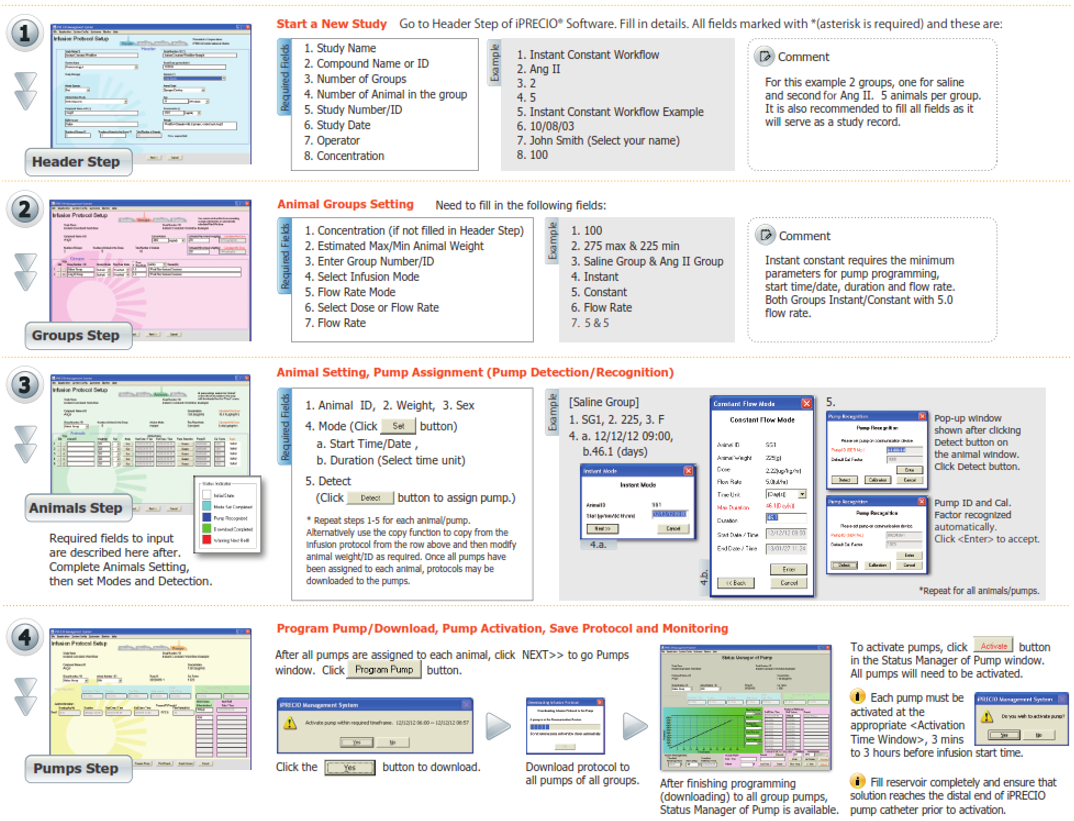 Note : This guide does not replace reviewing the iPRECIO® User Manual thoroughly. It assumes prior knowledge of iPRECIO use. Some minor steps may have been omitted due to space constraints. If in doubt, refer to the manual.
For a variable flow rate, see article: Workflow for programming infusion protocol, downloading, activation for RCV Variable Infusion Protocol.
The PDF of this workflow is also available to download below.